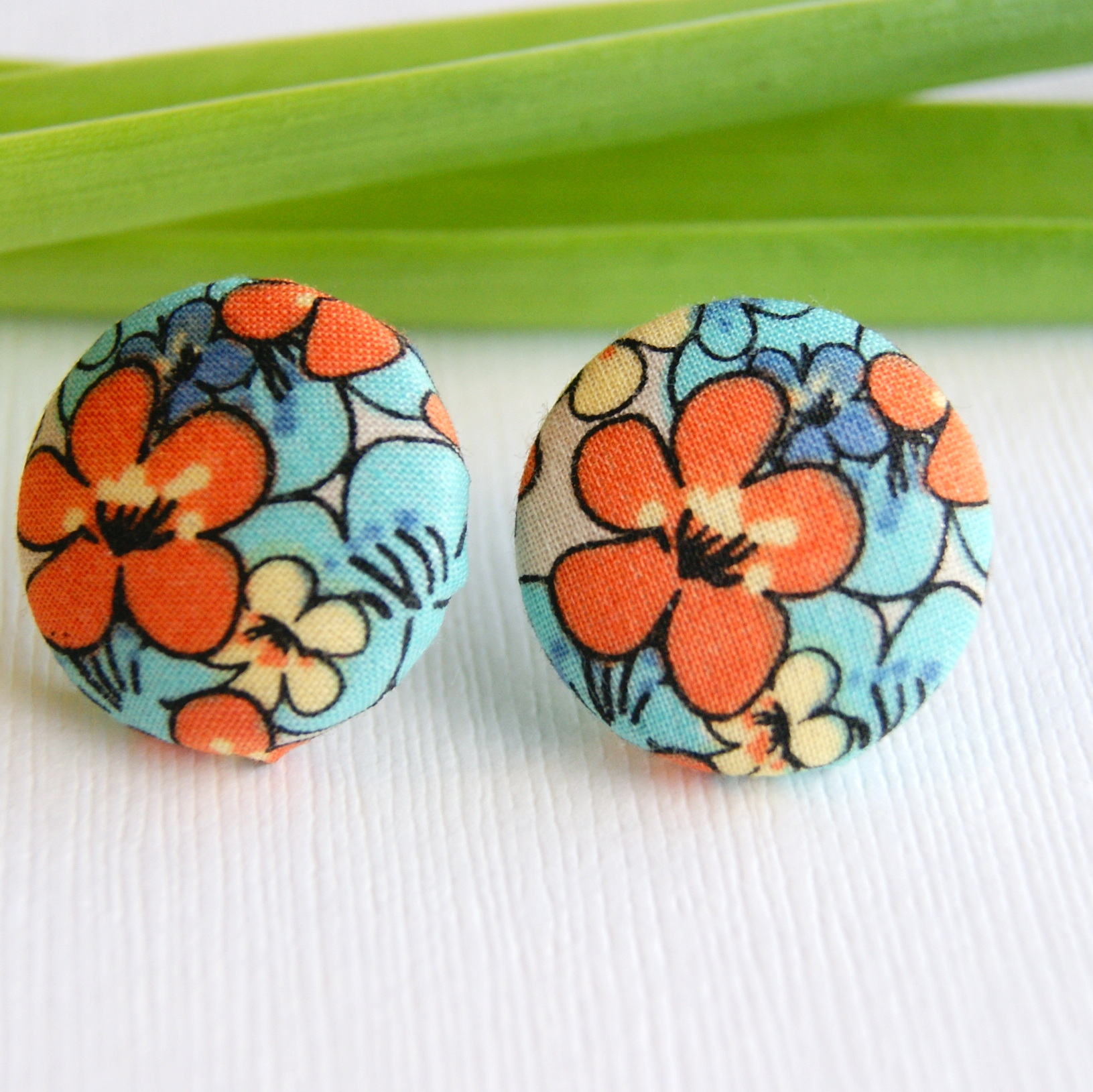 Button stud earring are a must have accessory. They are an easy and subtle way to jazz up an outfit. I love things that scream ME! <hence the diy blog lol> and these are the easisest way to make that statement.
What you need
Scissors
Fabric of choice
Cover buttons
Earring bases
Glue
Step 1:
Prepare your buttons by taking out the bit in the middle that is meant to be sewn through. Do this by using the sciossors to press it in. This also varies with the buttons you get. some of them you may have to cut it off the back cover so its nice and flat for your bases
Step 2:
Cut out the template at the back of the button cover and use it as a guide to cut out your fabric. You have to be careful when doing this to ensure you have the pattern you want on the earring.
Step 3:
Cover the button with your fabric and this particular type has spikes to hold the fabric in place. After its all in place, pop on the cover, press it till it clicks and glue on the base.
Wait until the glue is nice and dry then....
TADA!
XXX Put the I in fashion XXX
"The Messenger of Allah PBUH said: --Acquaint yourself withh Allah in good times and He will know you in bad times --"